Join Greener Community Workshop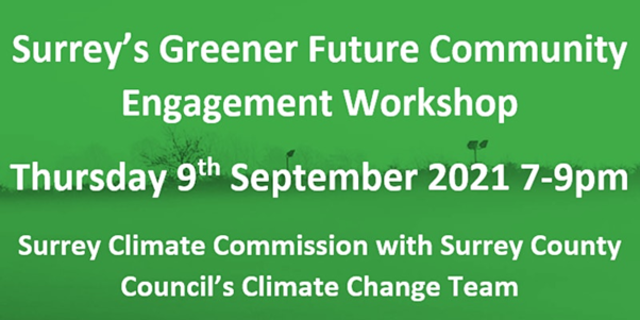 Thursday, 9 September, 2021 -

19:00

to

21:00
Surrey County Council are developing a Climate Change Delivery Plan, which will outline how we are going to reduce our carbon emissions to achieve net zero by 2050, for the initial period of 2021-2025.
Surrey Climate Commission have joined up with the Climate Change Team to ensure your views on the Climate Change Delivery Plan are heard and so we can explore how we can all work together to combat climate change.
This event has a particular focus on how the Council can support residents and communities to achieve meaningful carbon reduction and exploring funding necessary to achieve this. So if you are involved with a community or resident's group we really want your views !
click here.  to register for the event.