Faith Leaders ask Surrey MP's to do the right thing ahead of COP 26
20th October, 2021 - 08:51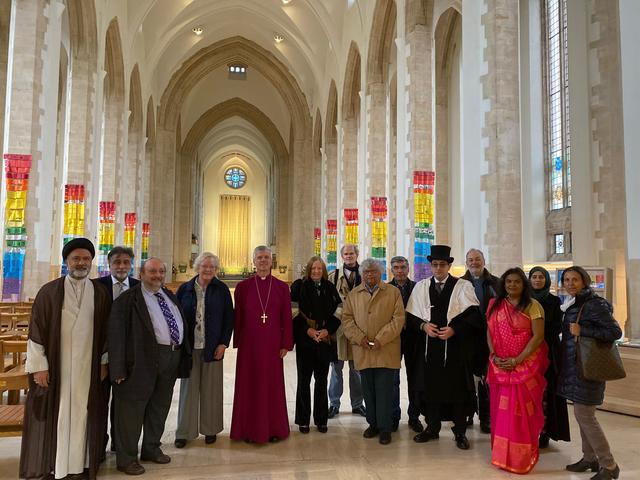 More than twenty faith leaders in Surrey have written to the region's MP's (see draft letter below), ahead of the COP 26 Climate Meeting in Glasgow next month, calling for them to do the right thing over the global climate emergency.
In the letter delivered today (Monday 18th October) they note that, "Our ecological crisis doesn't fit easily with the shorter-term priorities which governments are more used to setting." But, "We believe that doing the right thing now will also prove a vote-winner, even if it involves some short-term pain along the way". 
The Multi Faith leaders urge the representatives to read "Code Red for Humanity", the Intergovernmental Panel of Climate Change's recent report of the climate crisis. One of the main recommendations of the UN group's report is the need to, "Provide affordable decarbonisation options for all, in homes, diets, transport and work".
"We are committing ourselves to transformational change in our own lifestyles and those of our faith communities," say the leaders, "As well as to prayer, meditation and the work of advocacy."
The local leaders close their letter by aligning themselves with the statement issued by faith leaders meeting at the Vatican in Rome this month. "We have inherited a garden: we must not leave a desert to our children. Scientists have warned us that there might be only one decade left to restore the planet. We plead with the international community, gathered at COP26, to take speedy, responsible and shared action to safeguard, restore and heal our wounded humanity and the home entrusted to our stewardship".