Successful On-Line Presentation of Baseline and Vision Document
8th September, 2021 - 09:17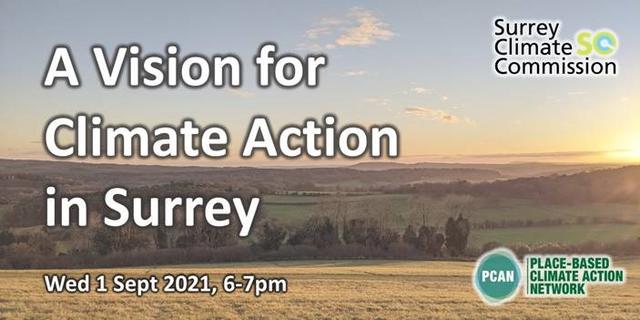 Surrey Climate Commission presented its Baseline Study and Vision Document to a wide audience from the general public on the 1st September.For recording please click on link here . Full reports on link below.Baseline and Vision Document Now Out | Surrey Climate Commission
After some global context from our Patron Professor Chris Rapley we heard the background and content of both documents from Dr Erica Russell and Paul Street (Chair of our Energy and Built Environment Group) respectively.
We had an extremely lively response and it's clear that there is huge enthusiasm for driving the Climate Agenda forward in Surrey.
Also if you have any further questions relating to event or wish to be more invloved please contact info@surreyclimate.org.uk.