"Urgent government action needed for the climate" finds new Surrey research
26th October, 2023 - 18:01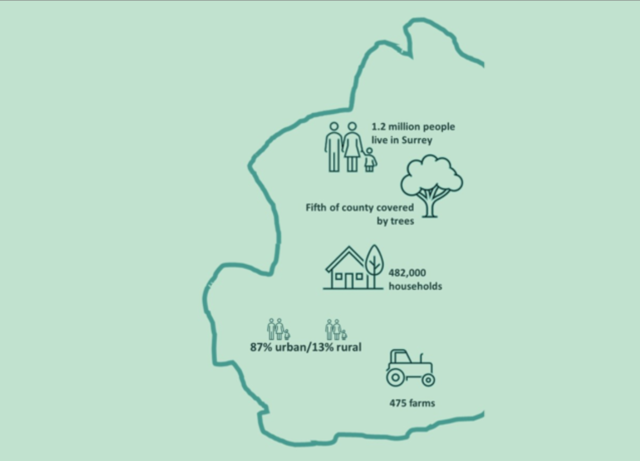 New research involving Surrey Climate Commission finds central government should empower local government with duties and resources for climate action. Reform of the planning system is also a priority, so new developments deliver emissions reductions.
"Alphabet soup poured over a spaghetti junction" is how researchers at the University of Surrey have described how climate action in Surrey currently works. The picture is the same in other multi-tier authorities. The research by the Place-Based Climate Action Network (PCAN) finds central government doesn't recognise the role that local government plays in climate action, using instead a top-down techno-centric approach as well as piecemeal and short-term funding for local government climate action. In this situation, "local councils and their partners – such as the Surrey Climate Commission, a voluntary organisation set up in 2019 – make progress piecemeal, attempting to make the most of limited powers and using their convening capacity" say the researchers. "The research reveals a lot of pioneering and highly motivated work across levels and sectors – but also huge frustration at the barriers to effective and joined-up local action and leadership on climate".
Most English citizens live outside cities and within unitary local authority areas or counties like Surrey so this research has important messages for governance in the future.
Read more and download the full report here